callsign lookup
---
The ship is delayed from leaving for Mokil island. We are scheduled to arrive at Mokil island on June 28th. We will be operating from Mokil island from June 28th to July 2nd.
June 5,2017
Hello IOTA friends,
Thanks for waiting for the fixed schedule information about our V6JDXpedition to Mokil island OC-226.
We will fly to Pohnpei from Japan on June 20th. Then, we will stay thereuntil the ship sails out. The ship will leave port on June 23th and we willarrive at Mokil Island OC-226 on June 24th. We are going to stay in Mokilisland for 6days. Then we will go back to Japan via Pohnpei and Guam. Wewill tryto upload our LOG to the Clublog in Pohnpei and Guam, but the internetconnection inPohnpei and Guam is not so good. If you need to contact us, please contactJoe, JJ3PRTwho is our pilot. We have schedule with him everyday on the radio.We are looking forward to finding your callsign in our log. See you soon onthe air.
QRV: 24-29June V6J OC-226
Rig: FT-857, FT-991 and IC-7000
PA : KPA500(500W) and homemade PA(500W)
Ant: 2EL VDA for 20m, 17m and 15m. GP for 30m and 40m (All is full size)
Mode CW, SSB, RTTY, PSK and JT65
Call sign: V6J (only for IOTA OC-226 Mokil island)
Members: Almost all of the members belong to Nara DX Association in Japan.
V63GJ (Tosy, JA3FGJ), V63GF (Hid, JA3KGF), V63SS (Sanny, JJ3CIG), V63YL (Mami, JP3AYQ)
andacoordinator Kenny who lives in Pohnpei.
* We will use our individual V6 call sign in Pohnpei island. (IOTA OC-010)
Our pilot: JJ3PRT Joe who is the president of Nara DX Association.
Please contact him if you have any requests or questions with regards to V6J IOTA pedition.
QSL information: QSL Manager is JP3AYQ. OQRS 3USD(recommended), SASE 2USD with SAE, No Buro
If you are not in the log, just contact our QSL Manager.
* We do not have internet and phone access in Mokil island.(OC-226)
* We will upload our log to the Club log when we get internet access either in Pohnpei island or Japan. We cannot upload our log to the Club log during our IOTA pedition. (OC-226)
* We are going to use two generators for electric power.
* This is IOTA pedition, so please make only one QSO in one band.
Your donation will be greatly appreciated. Thanks for your help.
PayPal address: jp3ayq@jarl.com
Please do not forget to put your call sign and the IOTA number (OC-226) when you make
We rechecked our antennas in April 2017.
Wesincerely appreciate the support.
https://www.qrz.com/db/jk3zxk
Radio Parts Japan Co.,Ltd.
http://www.spiderbeam.com/
HB9DKZ JA2AYP JA2IHL JA6EXO JA6FIO JA8COE JA0RQV JG1UKW JG8IBY
JH3GFA JJ3WXF JN6RZM JO1CRA JQ3MWA OE6IMD WB2YQH
* If this IOTA expedition was canceled, We will return your donation to you.
We will look for your signal. See you on the air.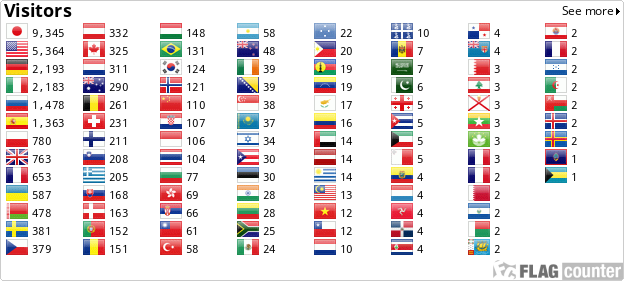 ---

DISCLAIMER:





The information shown here comes from www.qrz.com. If you are this callsign owner and want to update or remove this information, please do it directly at www.qrz.com.