callsign lookup
---
Operating from Christchurch Parish October 17-25, 2017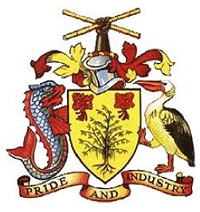 Partnered with my good friends, Steve, WF2S as 8P9SL and Bob, W2KKZ as 8P9KZ. Activity will be on all 80-10 meters, including WARC, CW and SSB. Equipment consists of Elecraft K3s to an Acom 600s amplifier with a S9-43 vertical antenna. Logging by N1MM+. Local support provided by 8P6NW, 8P6GE and 8P9NX. See you on the bands
The Final Report.......
Murphy was with us from the start! The airline cancelled one leg of our flight down and thus delayed us one day till the 18th. No worries, we fired up and everything went well for the three of us for the majority of days. 8P9SL lkely set the record for FT8 QSOs as the first op from Barbados on that mode. The last two days saw a deluge of heavy rain which curtailed our late day operations. On Tuesday, 24th we decided to pack it in at 2000 UTC as the rain and poor conditions (SFI=76, A=6, K=5) really made the QSO rate slow. We did everything we could to pull every weak signal out. If your call is not found in ClubLog search below, E-Mail me and I will search out your QSO and correct it. QSL cards are already printed and shipped and should arrive within 2 weeks. We enjoyed our DX adventure. Thanks for all the QSOs.
QSL Information
OPTION #1 (Best Way):
QSLs for both Direct and Bureau cards processed by ClubLog is the preferred method. I don't need your QSL card! You can request your QSL below from the ClubLog search and OQRS (Online QSL Request Service). It is faster, safer and easier. Bureau cards are FREE! Full color QSLs will be sent for all requests as soon as cards are printed by LZ1JZ QSL Print, within the month after the operation. Bureau cards will follow in 2-3 months.
If you don't have a ClubLog account, it is easy and FREE to sign up and create one. Simply go to: https://secure.clublog.org/loginform.php and click on "Register new account". You'll be glad you did!
OPTION #2 (Alternate Way):
If you still have reservations on using ClubLog, you can QSL Direct with SASE or SAE +$2 for DX stations to QRZ.com lookup for WB2YQH. If you want a Bureau card, E-Mail QSO details to me. I'll be happy to send you a card by whatever method you choose.
OPTION #3 (Slowest Way):
If you prefer the traditional way to QSL "via the Bureau", you can send your QSL through the bureau "via WB2YQH". DO NOT send it to the 8P6 Bureau. It will never reach me. This will take several months but I will confirm 100% The final courtesy of a QSO is a QSL!
The first 50 Direct QSL requests (either ClubLog or postal mail) will receive a special Barbados momento with their QSL.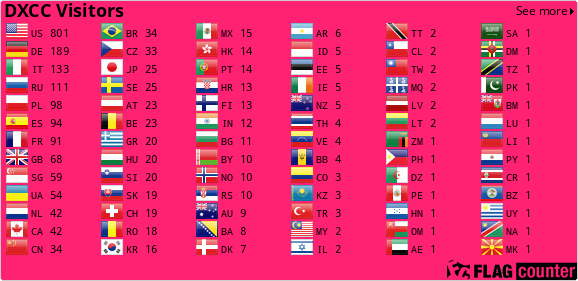 ---

DISCLAIMER:





The information shown here comes from www.qrz.com. If you are this callsign owner and want to update or remove this information, please do it directly at www.qrz.com.