callsign lookup
---
Hi All,
Too much fun on trips 1, 2, 3 and 4 -- I will be on Rarotonga again from 8/27/17through 9/8/17for trip #5-- I will be with XYL Ana this trip and will be playing more the tourist. Expect some operating vacation style from E51AND's and E51KC's QTH-- I expect visiting and possibly some operations from E51JD's andE51BQ. Same QSL rules as stated belowapply.....
73 - Doug - W6HB & E51DLD
**************************************************************************
Requests from

USA stations

can be sent to myUS addresswith a minimum of a

self-sealing, self-addressed stamped envelope

.
Requests from

stations outside the USA

can be sent to myUS addresswith a

self-sealing, self-addressed envelopeand $2/USD minimum (no IRC's will be accepted)

. If you are young enough or in no big hurry, I will eventually respond to QSL's received from the ARRL-managed incomingbureau and send via the ARRL-managed outgoing QSL service. Effective November 1st, 2016, the costs of my using the ARRL bureau outbound system now approach mailing direct so mailings WILL be VERY few and FARbetween.
No LOTW, no E-QSL, no QRZ.com logs -- hard cards ONLY folks.
****************************************************************
We had a GREAT week of casual operating ending with 1027 Q's worked from the shacks of E51JD and E51AND / E51KC in May 2015.Please enjoysome of the pictures that camehome in the XYL's smartphone...
The view from our room's patio.....
The reef as seen from the beachfront of our resort.....
Surf breaking over the coral reef and rolling to shore.....
Doug, W6HB / E51DLD, and Jim, E51JD, discussing the challenges of "being DX" with 100 watt stations and having to deal with 20,000 square miles of saltwater QRO..... (photo courtesy of W0VFT)
Nope -- no VHF/UHF -- the HT's only served to store the parasols for our adult quality beverages.....
Just one of the many beautiful flowers to be seen.....
Yes -- I won two of three crab races held at the resort but this critter was an innocent bystander.....
Sunsets to die for.....
Did I mention the adult quality beverages?
Doug, W6HB / E51DLD with Victor, E51CG/E51USA.....
Jim, E51JD, and Kat, E51KC.....
Jim, E51JD, and Bob, E51BQ.....
Kat, E51KC, and Ana,W6HB's YL.....
The place for happy hour.....
...affordable and FUN!
This is were you go to buy your ukelele atreasonable prices.....
Vaka Festival 2015 in celebration of the Cook Islands 50 years of self rule.....
Oh by the way -- chickens have the right-of-way EVERYWHERE!
---------------------------------------------------------------------------------------------------------------------------------------------------------
Okay -- why take a vacation to E5instead of KH6?
Simple answer -- friends in Rarotonga, less cost for a week with round trip air and lodging at a resort and spa, YL friendly too!
Where is this place? It'sjust 10 hours SW of Los Angeles, California.
Should we drag ton's of radio gear along when the beaches, our YL's, fishing and sightseeing might end up taking priority? Naw -- friends Andy, E51AND/E50A, and Jim, E51JD, have opened their stations to me and they already have plenty of RF capability. Also they keep reminding me they don't try to work DX, they just ARE DX! Below is the SERIOUS gear at E51AND/E50A!!!!
Kathy, E51KC/E50K, and Andy, E51AND/E50A, below are two of our HAPPY hosts and owners of the Tower of Power station above!
Here's a smiling Jim, E51JD/E50J, waiting to rein in the pileups. AYaesu FT-450D was added to the shack in 2014 and is getting a good workout!
We flewout of LAX Sunday night 17May 2015 and landed here Monday morning18 May 2015. Landings come in 10' feet above the water and the natives tend to line up there for a "big blow.". We will be on an Air New Zealand 767 but even 747's can be handled by this spot in paradise.
Here is what we sawon our approach.
What will we do if the bands are full of police, pirates and jammers or if "Old Sol" does not provide us with the propagation we would like? Yes -- I did say this was a DX VACATION. Let's see -- there is the resort, the pool, the beaches, fishing and all the way around the island is accessible by a looping bus or rental livery. Kicking back with an adult quality beverage watching the sunsets is a daily must also.....
Andy and "Kat" show us how to escape the pressure of being DX by doing the "Kia Orana Stroll" on the endless and beautifulbeaches!
We departed Rarotonga the evening of 23 May 2015 and arrived back into LAX 24 May 2015.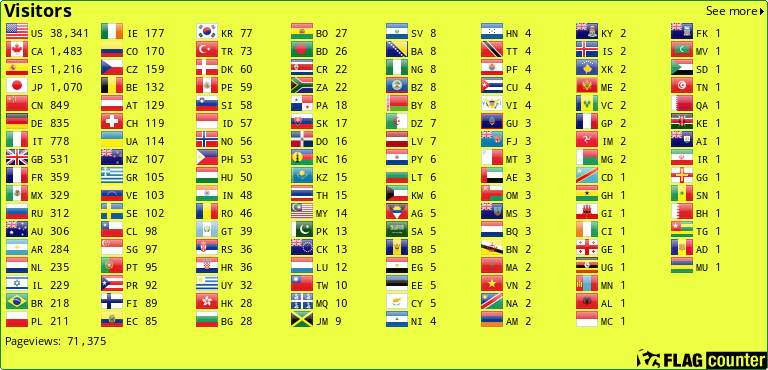 ---

DISCLAIMER:





The information shown here comes from www.qrz.com. If you are this callsign owner and want to update or remove this information, please do it directly at www.qrz.com.