callsign lookup
---
JD1BOI

QSL via JI1LET .
JI1LET: KOJI IIJIMA
7-12 Tenma Gyoda SAITAMA 361-0076 JAPAN
JAJD1BOIQSLJD1BOIQSLJARLSASE
Ogasawara Islands was named as a World Natural Heritage site by the UNESCO in 2011. It is an oceanic island which has never belonged to the continent.The plants and animals of the island have therefore enjoyed an evolution unique to the island's environment.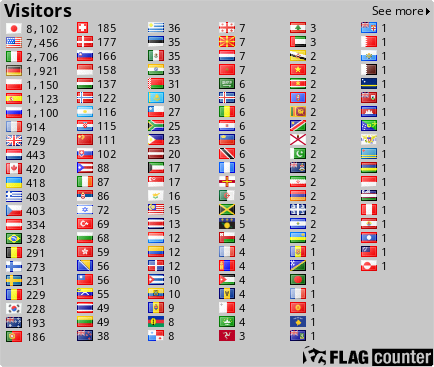 ---

DISCLAIMER:





The information shown here comes from www.qrz.com. If you are this callsign owner and want to update or remove this information, please do it directly at www.qrz.com.