callsign lookup
---
Thanks for looking us up on QRZ.
several years we used our previous call

PH5EHHO

This year we introduce the special callPHGEVEEN
During the period from

21 may untilthe 6th of junethis call will be actived.
Activation will take place on most every amateur band but only inphone.
Activation will take place by


PD1TV&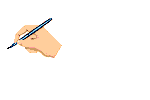 PA4HM
Please note that we are onAscensionDay(25th may)live from the airfield.
At this day we are only qrv on 40 meters in phone.(everyone is wellcome)
You can find us in the Dutch Barnstormershangar.
Please don't forget to leave a message in our guestbook
(by clicking on the imageHoogeveen Airport)
LIVEbroadcast streamHOOGEVEEN INFO
(127.350 Mhz)
Below a small impression from

Wings & Wheels

(25 May 2017)
live webcam from Hoogeveen airport(EHHO)
Below you will find some information about the airfield.

Main entrance
The airfield entrance lies in the corner of the Parmentierstraat and the Lindberghstraat.
Here,you will find the parachuting centre,several maintenance companies,
the restaurant and the airfield authorities.

Hoogeveen isa 'green' airfield in the northeast of the Netherlands between Zwolle and Groningen.
Apart from the usual light aircraft and gliders,the airfield hosts a number of

flying oldtimers

.
Additionally,restoration and overhaul of historic airplanes is carried out at this aerodrome.
All the buidings are located near the entrance and good views exist from the

airfield restaurant
and its

terrace.
sunset flight at

EHHO

(21-6-2016)
---

DISCLAIMER:





The information shown here comes from www.qrz.com. If you are this callsign owner and want to update or remove this information, please do it directly at www.qrz.com.