callsign lookup
---
Now back in Florida.
I guess I am "old school." I used to change call signs every time I moved. My first call of seven that I have held was KN9PCE in Rockford, Illinois as a 14 year old. As I moved around the country, I always applied for and got a call that represented the call area I lived in. Then, in 1996, the FCC changed the rule and I could apply for a deceased relative's callsign if there were no other objections or hams in the immediate family. My Uncle Buster lived in Hialeah, FL and was a VP of Maintainence for National Airlines (remember them...later merged with Pan Am?). He was instrumental in getting me into this crazy hobby. So, I decided, as a tribute to him and to keep the call in the family, I would take over his old call. Finally, I ended up here on Pine Island in Florida andthe "W4" part now fits just fine. Here are a couple of his original QSL cards.
My house made it through Hurricane Irma in fine shape, thanks to a close friend who lashed the boats to the boat lifts, put down the hurricane shutters and brought anything moveable inside. I did get a little anxious about those 2 monster Royal Palms in front of my house. If those ever decided to give up the ghost, I would be in deep hockey. People on Pine Island are a little more philosophical about hurricanes than folks in other parts of the US. The attitude is "if it blows down, build it back up. No big deal." It is all part of the price you pay for living in paradise. Irma was the first big blow we have had since Charley ripped through here in 2004. Maybe we were a little overdue?
Here is a map of the island. I live on the northern top of the island in Bokeelia. We have one main road that runs the lengthof the island (17 miles) and in the center we have a 4 way stop. This is good because it forces people to be civilized. Bokeelia winter population is about 3500 people and in the summer it drops to about 800 folks. St. James City on the south tip is a bit bigger.We have a gas station, a grocery store, a drug store and lots of bars and restaurants. No need to ever go "off island."
The map below gives you an idea of where the island is located. Sort of due west of Cape Coral andFort Myers. Sarasota is about 80 miles to the north and Naples is about 55 miles to the south.
So...it is back to Margarita Time at 5pm, shorts/t-shirts/flip flops, dips in the pool, fishing with palsand trying to decide whether to have a burger or a hot dog for supper. Life in paradise. Pinch me, I must be dreaming?
Here is the wire that I have been using that has gotten good results.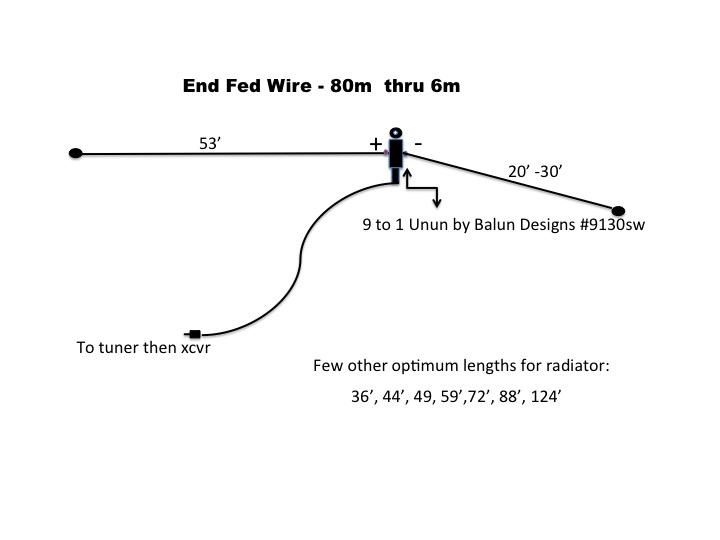 NOTES:
If anybody is interested in what I do for a living, check: www.elevenexperience.com
QSL cards for ANY contact should be sent to the Bokeelia, FLaddress on QRZ.com or the QSL Bureau. Do not send any funds.
Bokeelia, FL is on Pine Island which is IOTA NA-069 and grid square : EL86wq.(W4MQC)
Pine Island is in Lee Country in Florida.
Goshen, NH is in Sullivan Countyand grid square : FN33wh.(W4MQC/1)
Newbury, NHis in Merrimack County and grid square : FN33xi.(W4MQC/1)
The Priory in Edington, Wiltshire County, United Kingdom is grid square IO81WG, WAB = ST95 (M/W4MQC)
Osprey, FL (daughter's QTH) is in Sarasota County and grid square : EL87se. (W4MQC/p)
The Cayo Costa (a.k.a. Lacosta) Island QTH and the East Part Island QTH are also IOTA NA-069, and are in Lee County and both in grid square : EL86vp.
Member of A-1 Operator Club.
A few numbers for those interested: 10-10: 8274, QRP ARCI: 3788, FISTS: 6198, NE QRP: 41, FPQRP: 1042, NA-QRP: 481, SKCC: 1234, CW Ops: 182, FOC: 1734.

Rev: W4MQC - Saturday, May 17, 2010
---

DISCLAIMER:





The information shown here comes from www.qrz.com. If you are this callsign owner and want to update or remove this information, please do it directly at www.qrz.com.