callsign lookup
---
Sewellfue unaciudadminerachilena, ubicada en lacordillera de los Andes. Actualmente pertenece a la comuna deMachal, y est emplazada a 150kmal sur deSantiagoy a 64kmde la ciudad deRancagua. Fue declaradaPatrimonio de la Humanidadpor laUnescoen el ao2006, por su incalculable valor histrico y cultural para Chile y el mundo.
Su fundacin, 29 de Abril de 1905.
Activacin desde el 24 de abril al 30 de abril del 2017
Sewell was a Chilean mining town, located in the Andes mountains. Located near the village of Machal, about 150 km to the south of Santiago and 64 km of the city of Rancagua. It was declared World Heritage of humanity by Unesco in the year 2006, because its incalculable historical and cultural value for Chile and the world.
The 29 of April marks the 112 anniversary of its foundation.
Activation from April 24 to April 30, 2017.
QSL information
But it you send me direct,
I'll respond direct,necesary SASE or 2 US$..
Leticia San Martin
Federico Errzuriz #397
Pichilemu
Chile
SWL Reports are welcome
E-Qsl only backup
TheQSLwill be sentfromJuly 2017
Operators:
CE1DY Domingo
CE1BF Jorge
CE2MVFMathias
CE5PRD Juan
CE7KF Mauricio
XQ4NUA Leticia
CA5GRFCsar
CE4OCN Rody
CE4KCA Rodrigo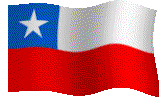 ---

DISCLAIMER:





The information shown here comes from www.qrz.com. If you are this callsign owner and want to update or remove this information, please do it directly at www.qrz.com.