callsign lookup
---
EX-XE2WWW
Greetings to all my name isJorge and I transmit from the city of Reynosa in Tamaulipas state, I am located just on the border with the south part of Texas state in the United States my grid locator is ***EL06uc *** place from which I enjoy DXing and contests, is for this reason that Im using the United state postal service that I find it more safe and effective, thank you very much to check my information and I hope to catch you again soon. 73 GL!
***PLEASE NO BUREAU***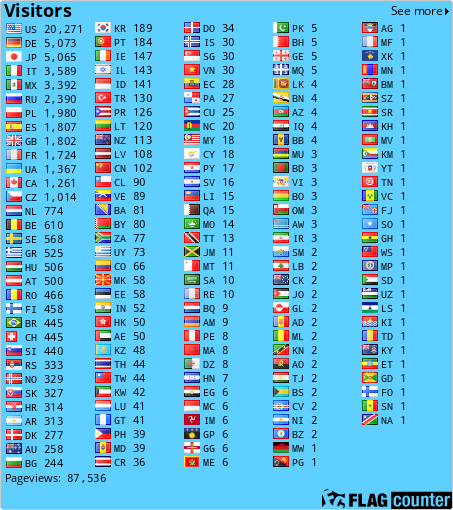 ---

DISCLAIMER:





The information shown here comes from www.qrz.com. If you are this callsign owner and want to update or remove this information, please do it directly at www.qrz.com.