INDEXA with Bob Schenck, N2OO
Friday, December 22, 2017
There are a few facts about DX'ing that get lost on many DX'ers. Many hams dream of going on a big expedition to a rare entity, but quickly run head-on into one of the inescapable facts of the hobby: going on a DXpedition to a rare locale costs money. A lot of money.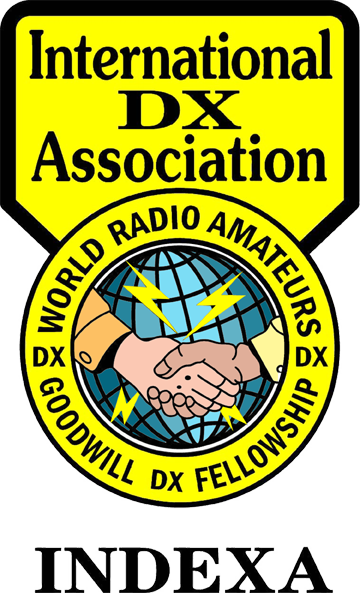 Most DXpeditioners are not independently wealthy. DX'ers have passed the hat for decades to offset the cost of taking radio gear to far-flung corners of the globe. Those gestures help, but often don't provide needed up-front costs. DX organizations have stepped in over the years to offer support that trips to rare entities often need.
One such organization is the International DX Association, better known as INDEXA. Founded in 1983 by Murphy Ratterree, W4WMQ, and supported by some of the biggest DX'ers in the world at that time, INDEXA was first formed out of a DX net that met on 20 meters to share DX news, QSL info, and other information. It has since evolved into one of the premier DX organizations that lends support to DXpeditions to entities considered rare or semi-rare. It all started in the Spring of 1984, when INDEXA's first support was to Ron Wright, ZL1AMO, for his trip to the Kermadec Islands, ZL8.
INDEXA President Bob Schenck, N2OO, said that in the beginning, support came in the form of equipment. "Rigs, antennas, coax and towers that were donated were shipped to John Parrott, W4FRU, in Virginia. John would clean up and repair these donations to be later shipped to all parts of the world to support DXpeditions. At one time the INDEXA warehouse at John's home looked like a complete ham radio store with everything to fully supply a DXpedition including the generators." Over the course of time, it simply became more practical to offer financial support instead of equipment.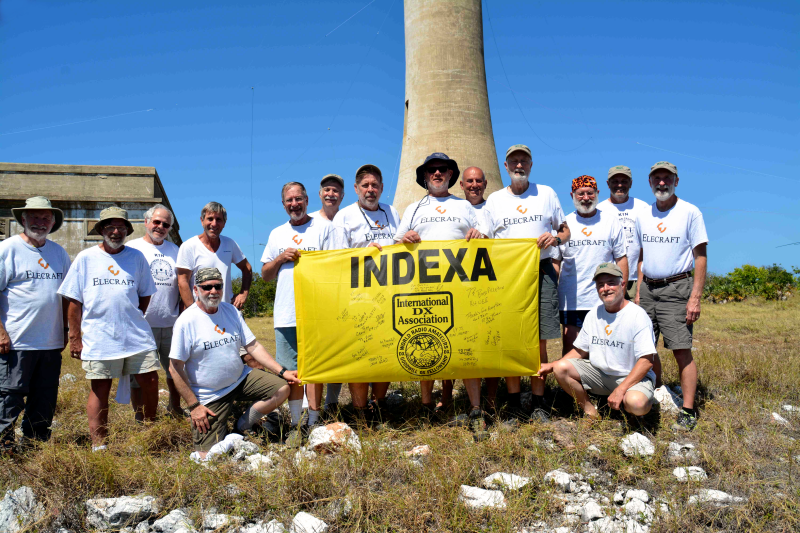 "The cost of a major DXpedition has now exceeded the budget of a few good well-intentioned men," Schenck emphasized. "Many expenses have to be paid well in advance and not after the DXpedition. Funds to ship equipment, charter a boat or aircraft transportation, acquire provisions, and other items are often needed very early in the DXpedition planning stages. This is where INDEXA has always played an important part of many DXpeditions for years."
Membership in INDEXA, coupled with additional donations on top of memberships, is what creates the fund. It's been said that giving to INDEXA is like giving to the United Way of DX'ing. "What makes INDEXA special is that when many contribute regularly, that creates a pool of funds that can be the source of advance funding which is when a DXpedition usually requires the largest portion of their budget," according to Schenck. And with INDEXA receiving 501 © 3 status in 2015, donations are tax-deductible. But INDEXA also encourages people to donate as they can to individual DXpeditions, even if it's only an extra dollar or two when submitting their QSL requests. "Many $1 bills make a big difference," Schenck said.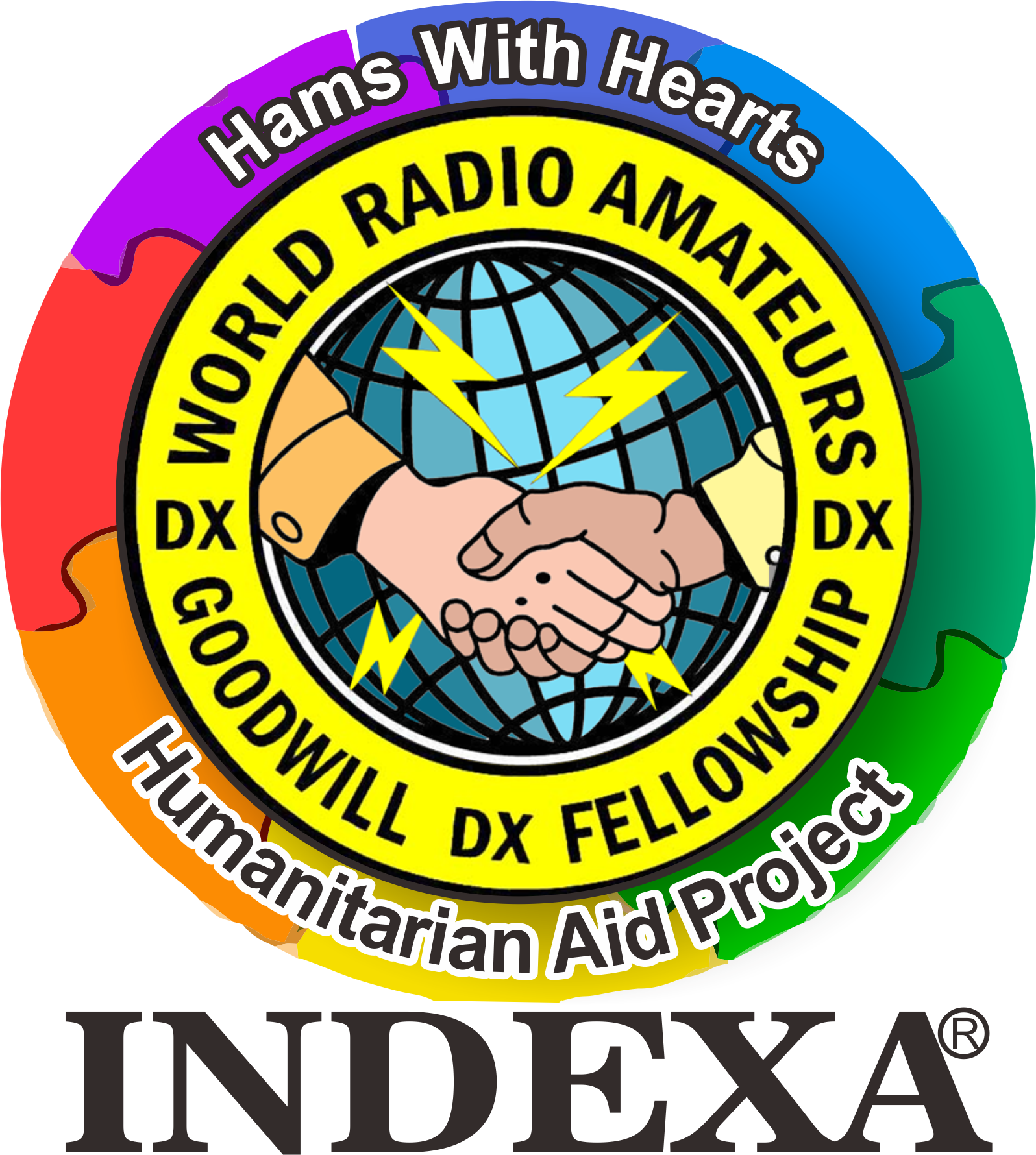 As INDEXA evolved, the mission expanded to not only support the DXpeditions, but also assist relief work within the local population of a DXpedition. This recently led to the creation of the INDEXA Humanitarian Fund, "Hams With Hearts," by Zorro, JH1AJT. "Zorro came to us via an INDEXA Board member asking if we would set this up," Schenck said. In the early years of this fund, it is likely that grants will be modest. We therefore will be seeking low cost but high impact projects. As this fund grows it may be possible to encourage DXpeditions to conduct humanitarian projects by supporting both the DXpedition itself and the humanitarian project it carries out." Support so far has included providing computers for a school, educational supplies, and support to Doctors Without Borders. Several recent DXpeditions have received support from the INDEXA Humanitarian Fund, including the 3C0L/3C1L trip to Annobon/Equatorial Guinea, H40GC Temotu, S21ZEE/S21ZED Bangladesh, and others.
Schenck is philosophical about the future of large-scale DXpeditions. "My biggest concern about DXing is that we are all getting older," he said. "But I think that by doing what we can to encourage continued funding for DXpeditions to those rare and faraway places, will in turn expand interest in Amateur Radio AND DXing for generations to come. "

"I am beginning to think that the top DXCC entities will eventually get a little watered down. There are fewer real countries that are high on the Top entities lists. Sure, there will always be a few holdouts (P5 for example?), but most are uninhabited (or nearly uninhabited) islands far away. These will always be desired. "
"Large-scale DXpeditions will always be out there for the rarest of the rarest entities, especially to those that are so remote and difficult to access. Most hams may not be able to go themselves. But most hams (especially DXer's) will always be willing to assist financially. It is almost like they are part of the team when they put their support behind a DXpedition. That thrill will always be there."

I imagine a day when a "ham radio package" with a satellite link attached could be dropped on Heard Island and operated remotely, and it might count. Someday. I don't think I'll be around," Schenck observes. "But who knows?"
Learn more about INDEXA at www.indexa.org, or follow them on Facebook and Twitter.