Welcome to the new DXWatch Blog!
Friday, October 6, 2017
Welcome back to the DXWatch blog! Yes, we have been offline for a while, but are now returning to the DX community.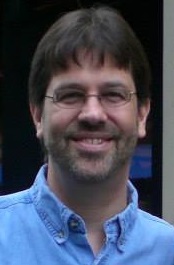 DXWatch is pleased to welcome Sean Kutzko, KX9X, as its blog author. Sean has been an active DX'er since 1987 and is on the ARRL Honor Roll, needing only Crozet (FT/w) and North Korea (P5) for #1 Honor Roll. He has been an active HF and VHF contester for decades, including as V26NA, 6Y7M, and KX9X/KP4. He was employed at ARRL from 2007-2017 as both Contest Branch Manager and Media/PR Manager, and was the creator of the highly successful National Parks on the Air (NPOTA) program. Today, Sean is an active portable operator in Summits on the Air (SOTA), World Wide Flora and Fauna (WWFF), US Islands (USI) and satellite operations.


In the coming months, the DXWatch blog will have interviews, DX tips, operating ideas, information on other operating awards programs, how-to's for new DXers, and updates on improvements and new features here on DXWatch.com. If you have a topic or suggestion, please let us know.

Be sure to join the DXWatch Facebook Group, and follow us on Twitter at @DXWatch, too!